Click a swatch below to change colors.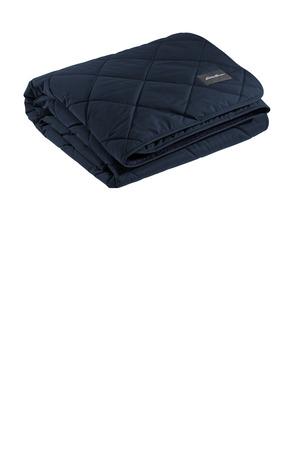 Eddie Bauer® Quilted Insulated Fleece Blanket EB751
This warm, insulated blanket is designed for adventures both indoor and out with a durable water-repellent (DWR) finish and ultrasoft high-pile fleece backing.
100% polyester woven fabric; 10-ounce linear yard, 100% polyester high-pile fleece; 2.8-ounce polyfill
Durable water-repellent (DWR) finish
5K laminate
Water-resistant
Decoration access pocket in bottom left corner
Insulated warmth
Quilted woven face
Rounded corners
Bound hem
Eddie Bauer logo woven patch on bottom right corner
Dimensions: 50" x 60"