Click a swatch below to change colors.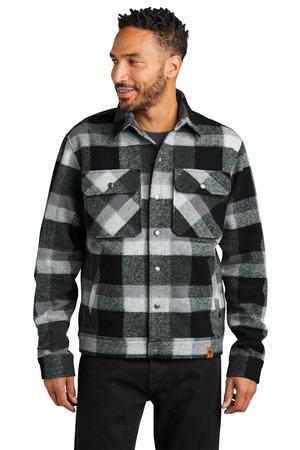 NEW Russell Outdoors™ Basin Jacket RU550
With its heavy wool-like feel, this jacket's the perfect outer layer. Reminiscent of aviator style jackets, it's ready to throw on over any Russell Outdoors
™
tee-making it ideal for a casual office vibe, corporate retreat or favorite hike.
12-ounce, 100% polyester
Folded collar
Full snap front with branded metal snaps
2 chest pockets with branded metal snaps
Side pockets
Banded fitted hem
Exterior embossed faux leather tab at hem